The New York Department of Financial Services announced the settlement November 18, and singled out the bank's misuse of its "last look" system, which the regulator said allowed Barclay's a last-second veto of unprofitable trades. The penalty is the latest to stem from Barclays' foreign exchange trading, a line of business that, with today's settlement, has cost the British bank more than $2.5 billion in penalties.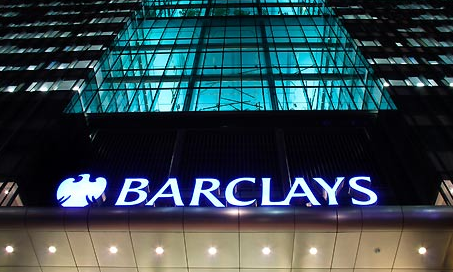 Lat May, Barclays pleaded guilty to conspiring to manipulate the foreign-exchange market and agreed to pay $2.4 billion to a handful of US agencies, including DFS, which extracted a $485 million penalty at the time.
DFS on Wednesday also required the bank to fire its global head of electronic fixed income, currencies and commodities automated flow trading as part of the settlement.
If you are not familiar with it, the "last look" system, which is a common practice in the foreign exchange currency market, creates a small gap between client orders and the execution of trades, meant to guard Barclays against so-called "toxic flow" orders by electronic traders that would detect market movement some milliseconds before Barclays, and exploit the price gap.
But, according to DFS, Barclays didn't use the system defensively and instead used it to back out of orders that would be profitable for clients but not for the bank, even when they weren't toxic flow orders.